Counter-Strike 1.6 Elegant Force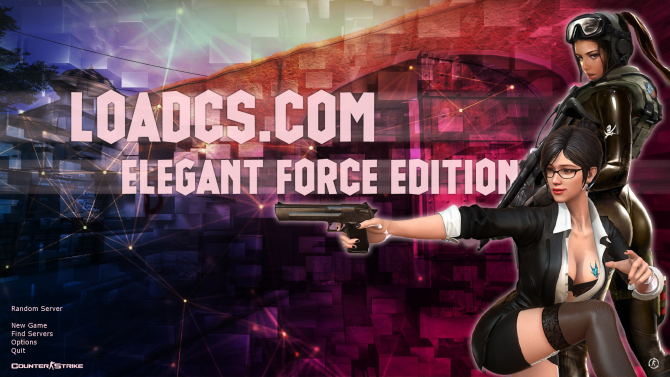 Downloaded: 54
---
This one is truly one of the most special and unique game releases that we've ever produced and we're pretty sure that it is actually a one of a kind amazing version of Counter-Strike that you will ever experience. So when we advise you to download CS 1.6 Elegant Force and give it a try we mean it 100% because this is one of the editions that makes us proud of ourselves as developers. It includes
a whole lot of all kinds of updates and modifications that will please every gamer out there
and will be especially enjoyable for those who like to try something different. We'll elaborate oh that more very soon but first we must assure you that you can safely
download CS 1.6
via direct link or torrent file (first method is the most convenient and the second one is for uTorrent users).
Elegant design and astonishing atmosphere
Latest gaming build 9437
HD textures for 276 most popular maps
Full support for avatars
Amazing HD female player models
Scoreboard displays HP and money
HD weapon pack with female hands
Female sounds (bots, radio, effects)
Now let's continue with CS 1.6 Elegant Force review. On the first launch we notice straight away the new awesome design of the menu: astounding background picture, a very nice pink-purple color theme and a great soundtrack. But the most important things lie ahead and we must check out the gameplay right away by firing a server (or joining one as an option). Here first thing we notice are new HD textures for basically any map we pick since this version carries detailed textures for an endless list of different locations starting from default maps and all the way to the very unique and rare ones. The next aspect we see here is of course the HUD and radar that both look much better than the original ones and suits this CS perfectly.
---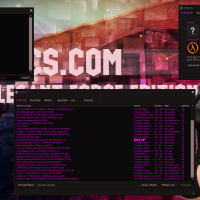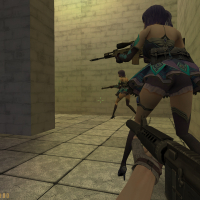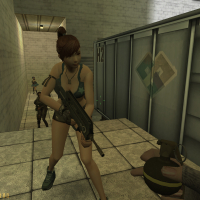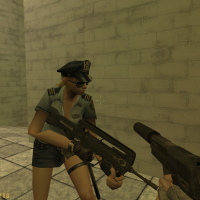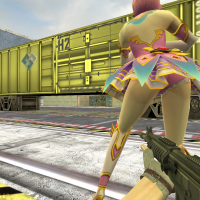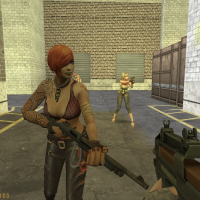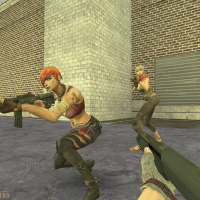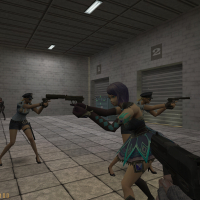 ---
But the most important reason to
download CS 1.6 Elegant Force Edition
lies in the skins and models. Weapon skins here are very high-quality and with so many different details and HD resolution textures it makes them an eye candy. Of course they all have female hands that fits the gameplay and makes the guns seem even more unique and elegant. It's quite a pleasure to fire them since the shooting sounds are also improved and sound way more realistic and pleasing. Player models are all HD characters that you may recognize from
CSO
, of course they are all females and they look very pretty and at the same time dangerous and ready for battle. In addition to that, all sounds in the game are replaced with female voices including bots chattering, radio commands and of course effects (death, being hit, etc).
---
---
But even aside from all of these amazing qualities, it's essential to point out that this CS is based on the latest gaming build 9437 and includes all of its awesome characteristics: full support for avatars, very high resources download speed, scoreboard that displays HP and money, colored console and much more. If you like playing by yourself (for example to train your skill or if for some reason you don't have internet) you can do it with bots that will keep you company at any map of your choosing. Meanwhile if you decide to join one of the hundreds of amazing servers in the browser, a powerful protection will keep you 100% secured.
---
Downloaded: 54