Counter-Strike 1.6 Cartoon Edition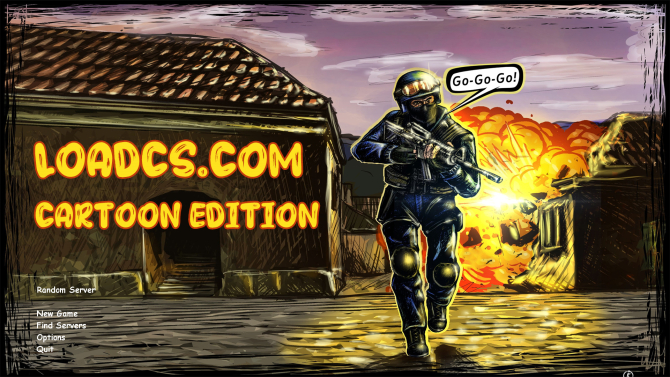 Downloaded: 56
---
Do you enjoy cartoons and comic books? Do you like it's cartoonish style and design? Well, today you can download CS 1.6 Cartoon Edition and check out what an
animated Counter-Strike
appears like. This release of the game is very unique and there's really nothing quite like it which is why it's important for every player to try it at least to experience what the gameplay feels like. So, go ahead and
download CS 1.6
via direct link or torrent file (both working methods) while we're getting on with the review.
Cartoon style and atmosphere
Latest gaming build 9437
Cartoonish map textures
Cartoonish player models
Supports avatars
Cartoon weapon skins
Scoreboard displays HP and money
Fully protected game client
On the very first launch of CS 1.6 Cartoon Edition we're introduced with a very unique and interesting design of the menu: new cartoonish background picture a nice color scheme and a suitable soundtrack. However, it's time to check out the gameplay and start up a server. The first thing we notice as soon as we're in is the new cartoon styled map textures which immediately transform a familiar game into some sort of an animation and that looks very unusual and entertaining already.
---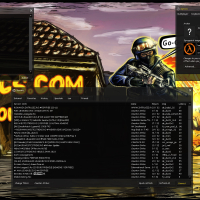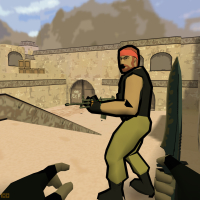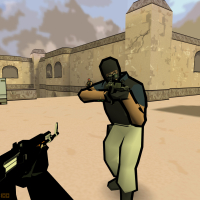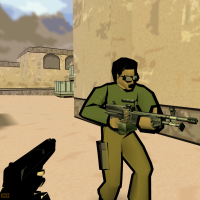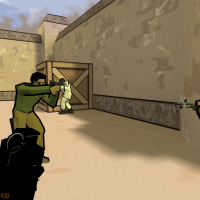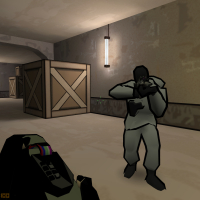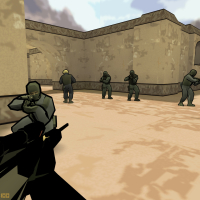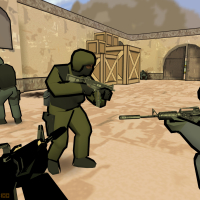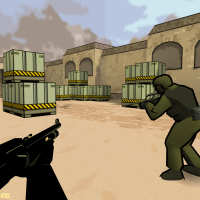 ---
But that's not all of course, because player models look animated too and they look quite interesting and so much fun to play with. Yet another reason to
download CS 1.6 Cartoon Edition
is weapon skins: these guns look animated too and pretty much fully complete the new comic-like atmosphere of this unique and unusual version. As we've already mentioned, it's important to at the very least try this CS out and see it for yourself. And if you're a fan of this kind of style you will truly enjoy it.
---
---
Last but not least, we need to talk about internal aspects of this release and first of all let you know that it's based on the latest build 9437 and includes all of the essential aspects of it: very fast resources download speed, avatars are supported,
Steam
synchronization, scoreboard displays teammates HP and money, colored console and more. Bots are included which allows to play offline, while the browser is full of amazing servers waiting for you to join. A powerful protection makes sure you stay fully secured while playing online.
---
Downloaded: 56