Counter-Strike 1.6 1.8 Edition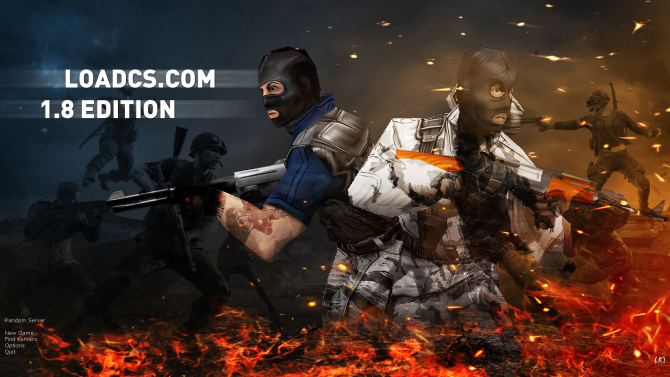 Downloaded: 67
---
This version of the game is a very unique one because while it doesn't stray away from the original 1.6 CS too much brings a lot of new updated features to the table. Therefore when you download CS 1.8 edition you receive an updated and improved release of Counter-Strike that includes a whole bunch of new amazing add-ons and upgrades which we will cover in the following paragraphs. Soon you will learn why you definitely should
download CS
of this kind and what the gameplay looks and feels like. You can do so by direct link or torrent, so pick the most suitable option and go for it while we continue with the review.
New amazing design and atmosphere
Latest gaming build 9437
A huge pack of bonus maps
New improved weapon skins
Avatars supported
New enhanced player models
Scoreboard displays HP and money
Fully protected game client
The most important thing about CS 1.8 Edition is it's new fresh look. While it resembles the original version of the game by preserving its most essential features and even some skins and models, almost each of them is retouched and graphically improved. But let's start from the beginning and talk about the game menu. Here we have a great new design: an amazing background picture, a dark color scheme and an awesome soundtrack to go with. Obviously menu isn't the most important feature of the game so we shall check out the actual game play and pick one of the maps from the list. And right here we notice that
there are a lot of bonus maps included
, most of which are very popular non-standard locations and some are just high quality unique maps.
---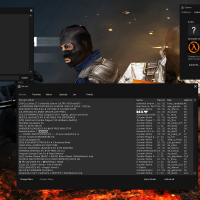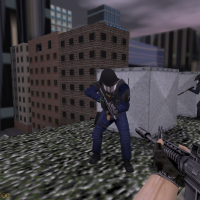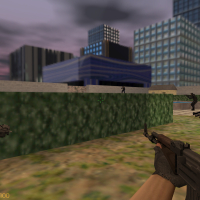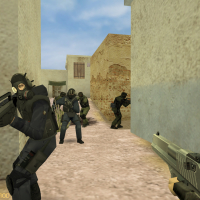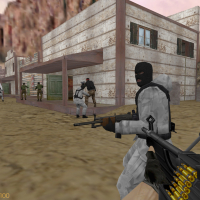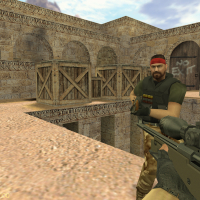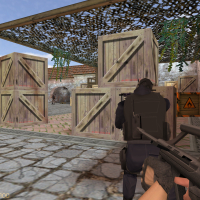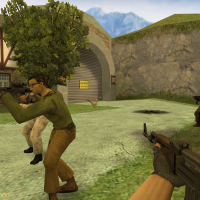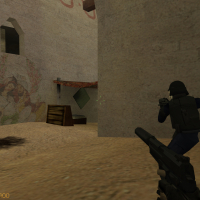 ---
The first thing we notice after the map is loaded is the new radar and overall HUD. They look much better than the original ones and make the game look more modern and fresh. The next thing and part of the reason to
download CS 1.8 edition
is new player models. Some of the characters are the old ones and some are drastically improved and look so much nicer. Weapon skins is another amazing aspect of this version. While these guns are the same ones as default they've been retouched and graphically refined. Needless to say they look and feel spectacular.
---
---
Aside from the visual aspect of the game, it's important to know that this CS is based on the latest build 9437 which means it has unique features like high resources download speed, avatars support, scoreboard that displays teammates HP and money, a colored console and much more.
Bots
are here and are ready to let you play offline at any map of your choosing. Meanwhile a powerful protection makes sur you stay fully secure while playing online at one of the hundreds of amazing servers you will find in the browser.
---
Downloaded: 67