Counter-Strike 1.7 Edition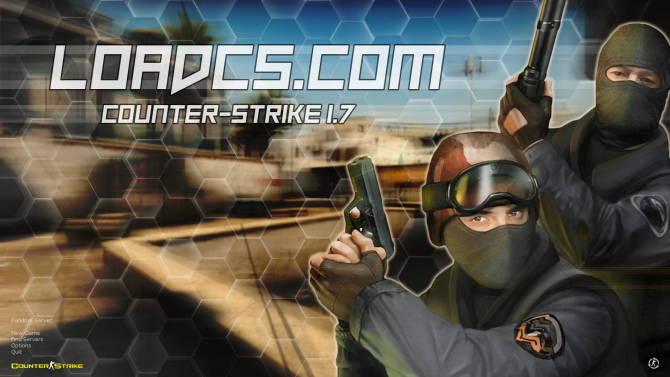 Downloaded: 74
---
If you were waiting for a next saga of Counter-Strike 1.6 than you don't have to wait any further since this page allows you to download CS 1.7 — a brand new version of the game that transcends it's predecessor in every visual aspect. It's safe to say, this release has much better graphics and way more detailed design as well as more immersive and dynamic gameplay and atmosphere. Therefore it will be perfect for players who enjoy the original 1.6 gaming engine but want something more from the game in terms of graphics. You can safely
download CS
via torrent file or direct link, so pick any one of these options and enjoy.
New amazing atmosphere and gameplay design
Latest gaming build 9437
Full Counter-Strike 1.7 experience
New improved weapon skins
Avatars are supported
HP and money are displayed in the scoreboard
Player models with exploding heads
New high definition map textures
Now let's get on with the review of CS 1.7 Edition. We have to start from the beginning here and explain everything one step at a time, so let's kick it off from the very first launch. Here we notice a very unique and well-designed game menu: a great background picture, a nice color scheme and a powerful soundtrack. However, it's the gameplay that we're after, so it's time to join a server and check it out. As soon as the map is loaded we enter a new world of Counter-Strike: new HD map textures transform the well-known old maps into their new updated versions that look much more modern and appropriate for the current times.
---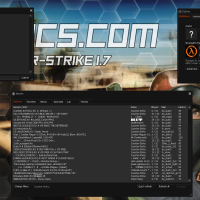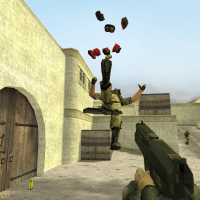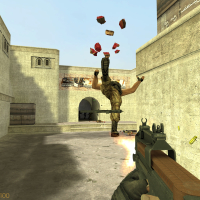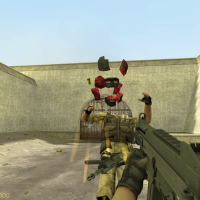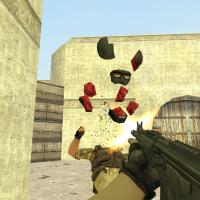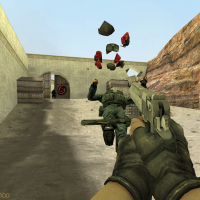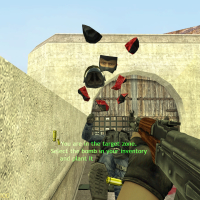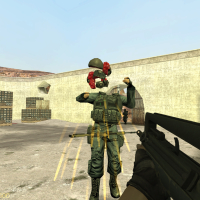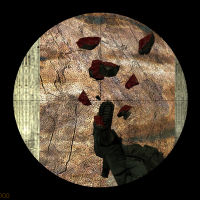 ---
Obviously the textures are far from being the only essential feature of this release, on the contrary, there's many more. Firstly, we need to talk about new weapon skins. These guns have a very unique and high quality design as well as amazing HD graphics. Firing sounds are incredibly realistic which is why it's now even more of a joy to shoot the enemies. Player models need specific attention also. At a first glance these characters may seem like the original ones, however, as soon as we make a headshot something happens: enemy's head explodes to bits and pieces in an epic straight-up gore way. If you're a fan of cool things like that, that's probably the most important reason to
download CS 1.7
.
---
---
It's worth mentioning the new HUD and radar both looking fresh and neat. But even aside from all of these amazing visual updates and new graphical elements there's more to talk about. Firstly, this CS is based on the latest build 9437 and has features like avatars, display of HP and money in the scoreboard, colored console, high resources download speed and more. It's also quite important to point out the ability to play offline
with bots
that are included here by default. While for your online gaming needs there's a wide choice of servers in the browser to pick from. A very powerful protection guarantees complete safety, so there's no reason to worry about a thing while playing online.
---
Downloaded: 74