Counter-Strike 1.6 Predator Edition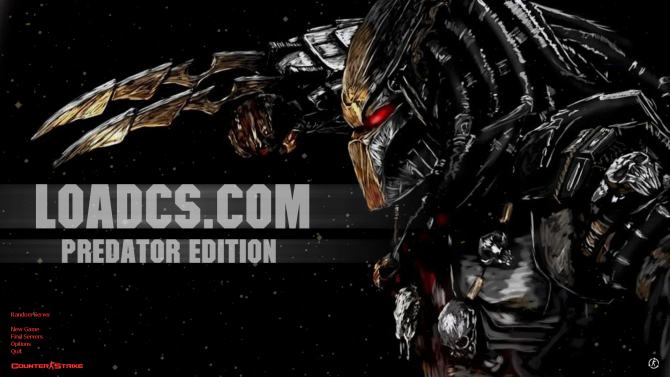 Downloaded: 56
---
Are you a fan of Predator movies? Or maybe you're a Aliens vs Predator game series enjoyer? Or perhaps you just love awesome and unique modifications? Then you're in luck because here you can download CS 1.6 Predator Edition —
an amazing new release of the game that follows the Predator style and atmosphere
. We'll cover all of its essential aspects in this review below but for now you should rest assured you can safely and swiftly
download CS
via direct link or torrent file. The first method is the most popular and straightforward one and the second option is designed for uTorrent users.
Predator original atmosphere and design
Latest gaming build 9437
Predator player models
Avatars are supported
AvP original weapons pack
Scoreboard displays HP and money
HD map textures
New radar and HUD
Now let's start the in-depth CS 1.6 Predator Edition review. On the first launch we notice the new design of the menu: a great choice of the background picture with a predator on it, a nice dark color scheme and a great original Predator soundtrack. But although this looks amazing we definitely need to check out the gameplay before jumping to any kinds of conclusion. And as soon as we're in the first thing we see are the new HD textures for the default maps. This is a very nice and modern update that makes this version of the game suitable for today's graphics standards. The HUD and radar are also new and they look fantastic, way better than the original ones.
---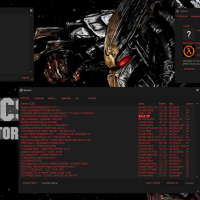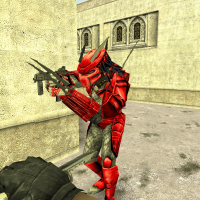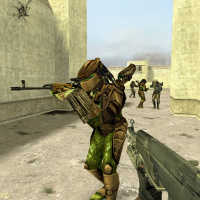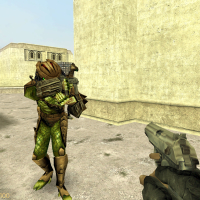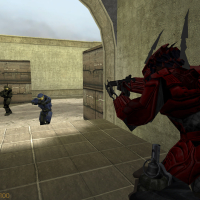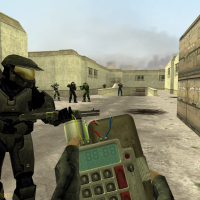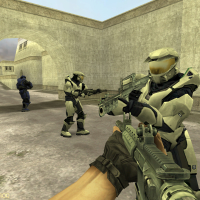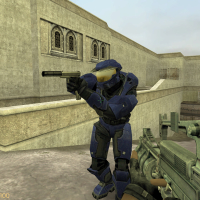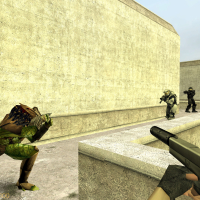 ---
But the main reason, or shall we say reasons, to
download CS 1.6 Predator Edition
are weapon skins and player models. Now, these player characters are simply astounding and if you ever played Aliens vs Predator games you will definitely recognize them. On one side are the human soldiers (from AvP) and on the other — actual Predators. They all have a different color so there's a nice variety in style. The weapon skins are also quite astonishing and if you've played Aliens vs Predator you will instantly recognize them. These guns are really cool and some even shoot actual lasers (looks so awesome, you have to try it yourself).
---
---
In addition to all of that has been said already it's worth noting that this CS is based on the latest gaming build 9437 and carries all of its amazing characteristics: support for avatars, high resources download speed, scoreboard that displays HP and money, colored console and much more. Bots are included and that allows us to play in the offline mode (single-player) while a powerful protection makes sure the game and the whole PC stays fully secured while playing online. And server browser consists of carefully picked out the most popular and unique mods and locations.
---
Downloaded: 56