Counter-Strike 1.6 Minecraft Edition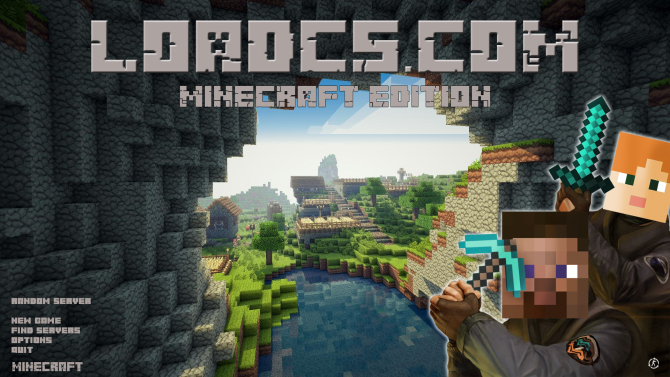 Downloaded: 136
---
You're probably here because you're curios about what a Minecraft mod for Counter-Strike would look like and we have good news for you, it's looking pretty great. But before you download CS 1.6 Minecraft Edition let us tell you why you should do it. And for that we're going to let you know everything that you need to understand about this modification and why it's so unique and interesting. But before we get on with the review we'd like to remind you that you can
download CS 1.6
via direct link or a torrent file. The first method is the most convenient one while the second option will suit you right if you use uTorrent for your downloading needs.
Minecraft design and atmosphere
Latest gaming build 9437
Minecraft player models
Avatars are supported
Minecraft styles weapons
Scoreboard displays HP and money
Minecraft diamond pickax
Minecraft style HUD
Now, it's time to get to business and tell you all about CS 1.6 Minecraft Edition. On the first launch we're welcomed with a new game menu design: Minecraft background picture, a nice color scheme and original MC soundtrack. But that's not all this CS has to offer and hence why we start up a server to check out the gameplay. Here first thing we see are new Minecraft-style textures for maps like de_dust and de_dust2. They look quite amazing and it really feels like we're inside a MC world because of it.
---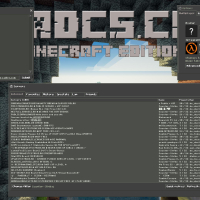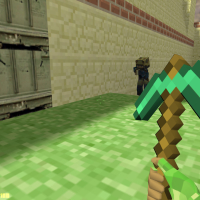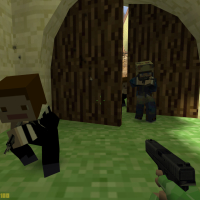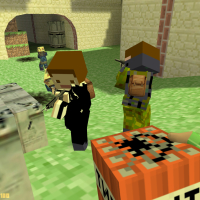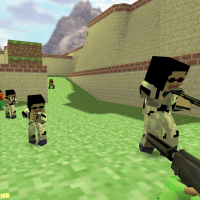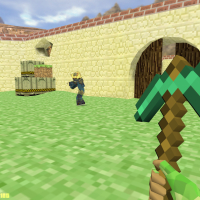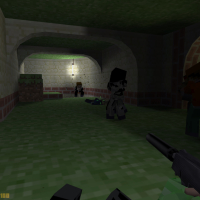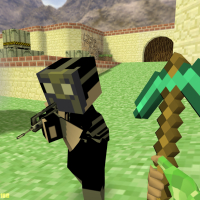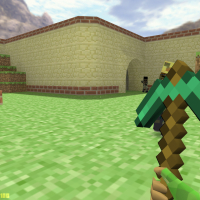 ---
But if you thought that's the main reason to
download CS 1.6 Minecraft Edition
, we've got news for you, it's not the main one. And that is because we need to pay attention to the player models that basically look exactly like Minecraft characters. This aspect is really entertaining and quite funny because you wouldn't expect characters like these in Counter-Strike. Weapon models are new as well, with creeper textures on the gloves and of course the diamond pickax for the knife and TNT instead of grenades. It's really too much fun to handle, you just have to see it for yourself. And just to fully complete the MC atmosphere the HUD uses Minecraft font, just like every other text by the way.
---
---
Aside from all of that, it's important to point out that this game uses the latest build 9437 and includes all of it amazing features: a very fast resources download speed, a colored console, allows you to set an avatar (or use the one you have on Steam if you have it already launched), the HP and money being displayed in the scoreboard alongside the avatars and much more. If you decide to play offline, there are bots to keep you company. And if you want to play with real people, you will find hundreds of awesome servers in the browser. A powerful protection provides full security, so there's no reason to worry about a thing while playing online.
---
Downloaded: 136