Counter-Strike 1.6 Gold Edition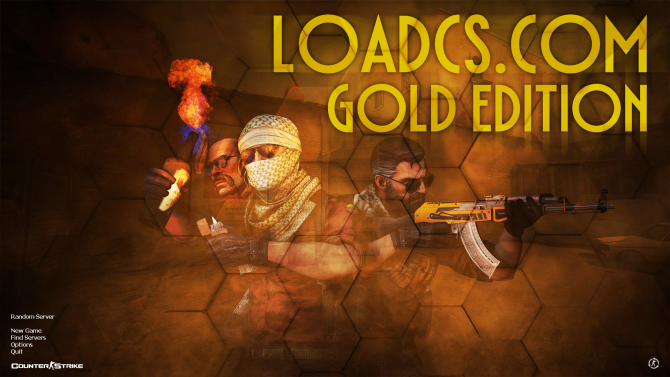 Downloaded: 62
---
If you're a fan of golden style this version of the game is just right for you. Download CS 1.6 Gold Edition if you wish to dive into the atmosphere of everything golden:
from weapons skins to textures and player models everything in this release is covered with pure gold
. Therefore if you like this type of design you shall adore this amazing CS version.
CS download
is pretty easy and straightforward, just use one of the two options: direct link or torrent file — first one is the most convenient and the second is for uTorrent users.
Gold design and atmosphere
Golden map textures
Latest gaming build 9437
Gold player models
Avatars are supported
Gold weapon skins
Scoreboard shows HP and money
Fully protected game client
Now let's carry on with CS 1.6 Gold Edition review. On the very first launch we immediately notice an enhanced amazing menu design: a great background picture and astonishing black and golden color scheme and an awesome soundtrack. But that's far from everything this game provides and we shall check out the gameplay straight away. As soon as we start up a server the first thing we notice is new gold textures for de_dust and de_dust2 maps. They look astounding and make the atmosphere very unique and fascinating.
---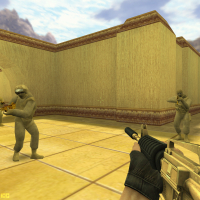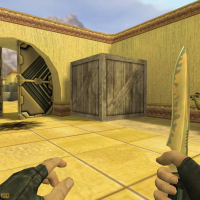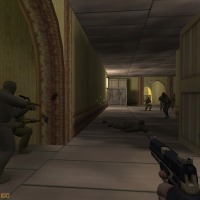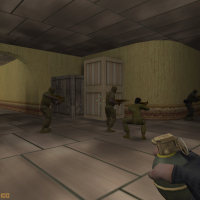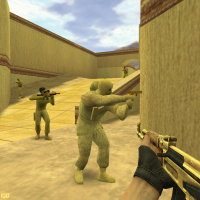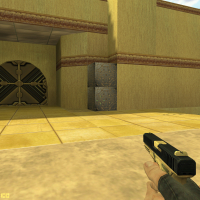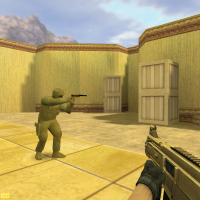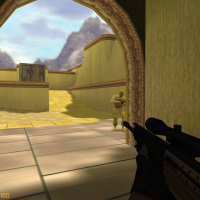 ---
But the main reason to
download CS 1.6 Gold Edition
is of course golden weapon skins. These guns are purely amazing: Source styled models with gold finish creating a perfect and very sexy look. It's quite a joy to hold them in your hands and even more satisfying to fire them because the shooting sounds are also replaced with a much more higher quality ones. Player models are also golden and they look terrific. These characters suit this version perfectly and conclude the overall new awesome atmosphere.
---
---
But even aside from all of that said above, there's still more to tell. Firstly, it's important to know that this CS is based on the latest build 9437 and carries all of its amazing characteristics with it: support for avatars, high resources download speed, scoreboard that shows teammates HP and money, colored console and more features. If you feel like playing offline, there are bots to keep you company and for your online needs there are hundreds of great servers in the browser. A powerful protection makes sure you stay fully secured while playing online so you don't have to worry about a thing.
---
Downloaded: 62