Counter-Strike 1.6 Quake Edition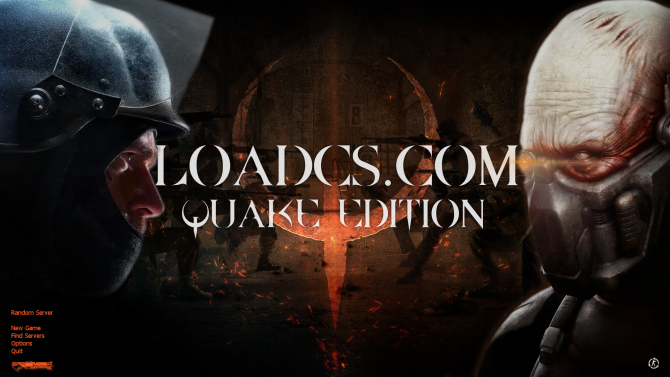 Downloaded: 19
---
Prepare for an adrenaline-pumping journey as the highly anticipated game release because today you
will download CS 1.6 Quake Edition which makes its debut! This remarkable version of Counter-Strike 1.6 draws inspiration from the iconic game, Quake, and promises to deliver an unparalleled gaming experience. Whether you're a seasoned veteran or a newcomer to the world of first-person shooters, you won't want to miss the opportunity to
download CS 1.6
via torrent or direct link and embark on this thrilling adventure.
From the moment you enter the game, you'll be captivated by its mesmerizing Quake-inspired design. The game menu features a striking background picture that immediately immerses you in the intense atmosphere. Accompanied by a captivating red color scheme and the original Quake soundtrack, the ambiance sets the stage for epic battles that lie ahead. But CS 1.6 Quake Edition is not just about looks; it's about transforming your gameplay experience entirely.
Quake-inspired player models and skins
HD textures for immersive environments
Original Quake soundtrack and design
Aliens replace hostages in maps
Lightning-fast in-game resource downloads
Avatar support for personalized profiles
Scoreboard displays HP and money
Quake-themed HUD for seamless gameplay
Visual fidelity takes a leap with CS 1.6 Quake Edition's enhanced HD textures. The default maps and popular fan-favorites have been meticulously updated, breathing life into every corner of the virtual battlegrounds. Step into a world of heightened realism as you navigate through visually stunning landscapes that will keep you on the edge of your seat.
One of the standout features of CS 1.6 Quake Edition is its distinctive player models and weapon skins. Teams are now easily distinguishable with their unique color schemes, making team play more engaging than ever. Additionally, the weapons take on a Quake-inspired aesthetic, featuring centered models that pay homage to the classic game. This attention to detail elevates the immersion, adding a layer of excitement to every firefight.
---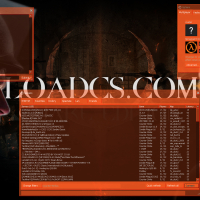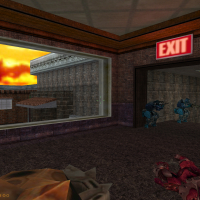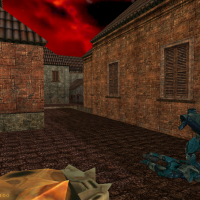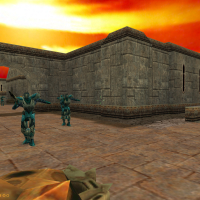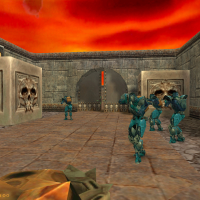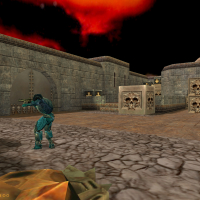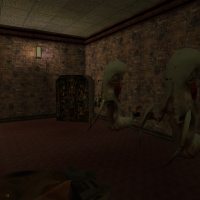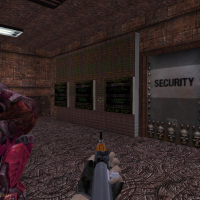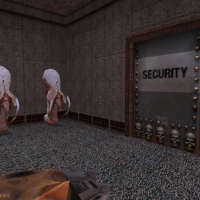 ---
CS 1.6 Quake Edition boasts a Quake-inspired HUD, delivering an engaging and seamless gameplay experience. The updated HUD complements the visual theme, ensuring that essential information is displayed clearly and effectively. You'll always be in control, ready to dominate the battlefield.
Under the hood, CS 1.6 Quake Edition is powered by the latest build 9437, resulting in lightning-fast in-game resources download speeds. Gone are the days of tedious waiting – now you can jump straight into the action and keep the adrenaline flowing.
---
---
But it's not just about visuals and graphics. CS 1.6 Quake Edition also supports avatars, allowing you to personalize your profile and showcase your unique identity. The scoreboard now provides crucial information such as your health points (HP) and money, enabling you to strategize effectively. Not to mention the addition of a colored console, which adds a touch of vibrancy to your interactions, making your overall gaming experience even more immersive.
In conclusion, CS 1.6 Quake Edition breathes new life into a classic, combining the beloved Counter-Strike 1.6 gameplay with the thrilling aesthetics and features of Quake. With its mesmerizing design, enhanced HD textures, distinctive player models, Quake-inspired HUD, and numerous other improvements, this edition sets a new standard for FPS enthusiasts. If you're ready to experience the fusion of nostalgia and innovation, don't wait any longer –
download CS 1.6 Quake Edition
now and prepare for an unforgettable gaming adventure.
---
Downloaded: 19