CS 2: The Ultimate Evolution of Tactical Shooters
The anticipation for the upcoming PC game, Counter Strike 2, is reaching a boiling point, and with good reason. After a decade of development, Valve, the masterminds behind the iconic franchise, are gearing up to unleash their latest creation. As the highly awaited follow-up to the renowned free-to-play title, Counter Strike: Global Offensive (CS: GO), Counter Strike 2 aims to revolutionize the world of tactical shooters in unprecedented ways. If you want to
download CS 1.6
however you can do it here.
Valve is sparing no effort in making Counter Strike 2 a monumental leap forward. The developers have promised cutting-edge technology to reduce input lag and an intense focus on redefining visual effects and lighting, giving players a gaming experience like never before. Moreover, the most beloved and cherished CS: GO maps are set to receive significant overhauls, ensuring a fresh and captivating experience for veteran players.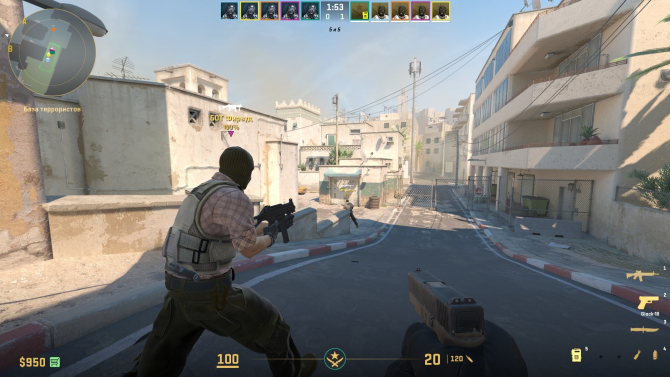 Despite all the excitement surrounding Counter Strike 2, fans are still left in the dark about the exact release date. The confirmed window for its debut is slated for Summer 2023, but players eagerly await further details. The developer's decision to fine-tune and perfect the game demonstrates their dedication to delivering a polished and immersive adventure, worthy of the Counter Strike legacy.
Counter Strike 2 is heralded as the successor to CS: GO, a game that has been a constant favorite among players since its inception in 2012. While a confirmed PC release is on the horizon, fans are left wondering whether the game will also grace other platforms like PS5 or Xbox Series X. The legacy of CS: GO does offer hope, as it made a limited appearance on PS3 and Xbox 360.
«The visual overhaul of Counter Strike 2 is set to be a game-changer»
For enthusiasts of the series, the news of Counter Strike 2 being free-to-play is music to their ears. It ensures an inclusive experience, inviting both seasoned veterans and newcomers alike. Existing CS: GO players will find their collections intact, as Valve has confirmed the seamless transfer of items to Counter Strike 2, taking full advantage of Source 2 lighting and materials to heighten the visual spectacle.
Beta testing has been a key phase of Counter Strike 2's development, with Valve selecting players based on various factors, including playtime on official servers, trust factor, and Steam account standing. The limited testing aims to identify and address potential issues ahead of the summer launch, ensuring a smooth and engaging gameplay experience for everyone.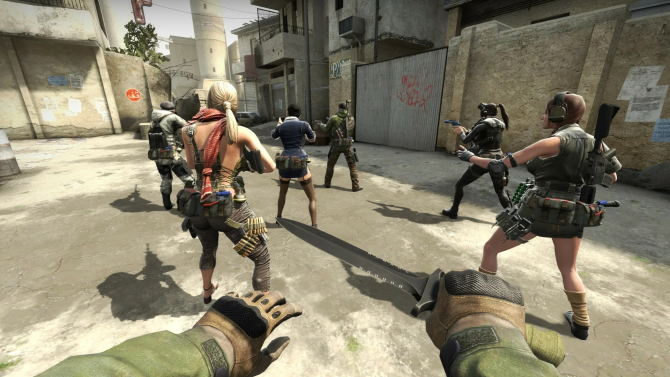 The visual overhaul of Counter Strike 2 is set to be a game-changer. Harnessing the power of the Source 2 engine, Valve has completely reimagined the game's graphics, introducing impressive visual effects, enhanced particle systems, and improved bullet impact visuals. The user interface has also undergone a complete redesign, providing players with a more informative and immersive display.
One of the most notable changes in Counter Strike 2 revolves around the smoke grenades. Now operating as volumetric objects, the smoke reacts dynamically to lighting, gunfire, and explosions. The result is a more natural and dynamic behavior, introducing new tactical possibilities that will challenge players' strategic thinking.
«Counter Strike 2 represents more than just a sequel»
As the release date approaches, Valve is expected to reveal more details about Counter Strike 2's gameplay experience. While retaining the core fundamentals that players love, the game promises a faster and more responsive feel. The improved tracking of player movement, shooting, and throwing actions ensures a smoother and more precise gaming experience, eliminating the limitations imposed by tick rates.
With an array of thrilling features and enhancements, Counter Strike 2 is poised to be the ultimate evolution of tactical shooters. Players can hardly wait to delve into the action-packed world that Valve has crafted with such meticulous care and dedication. As the countdown to the summer release continues, the gaming community holds its breath, eagerly anticipating the next chapter in the legendary Counter Strike saga.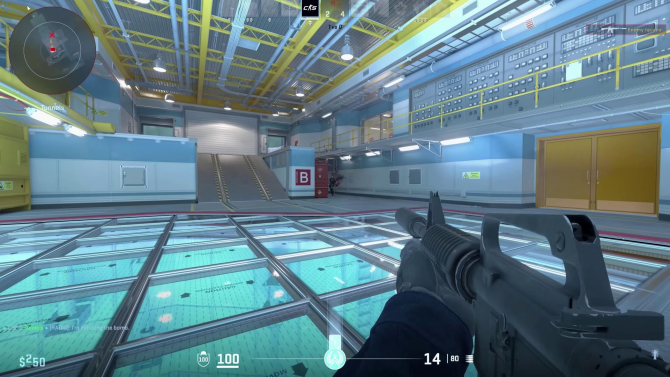 Counter Strike 2 represents more than just a sequel; it embodies a new era for tactical shooters. Valve's commitment to staying true to the essence of the Counter Strike series while pushing the boundaries of innovation is evident in every aspect of the game. The development team's passion for perfection has shone through in the revamped maps, meticulously crafted to provide players with a fresh and engaging experience. From the classic Dust 2 to the dynamic Overpass, each map promises to be a playground of strategic possibilities, inviting players to explore new tactics and team synergies.
The gaming community's excitement for Counter Strike 2 is palpable, with forums and social media buzzing with speculation and anticipation. Fans have expressed their admiration for Valve's dedication to creating a game that not only respects its roots but also embraces the latest technology to deliver an unparalleled gaming experience. As the release date approaches, players eagerly await the opportunity to step into the shoes of their favorite Counter Strike operatives once again, ready to immerse themselves in the adrenaline-pumping battles that have defined the franchise for generations. With its arrival on the horizon, Counter Strike 2 is set to leave an indelible mark on the world of gaming, solidifying its place as a true titan in the realm of tactical shooters.